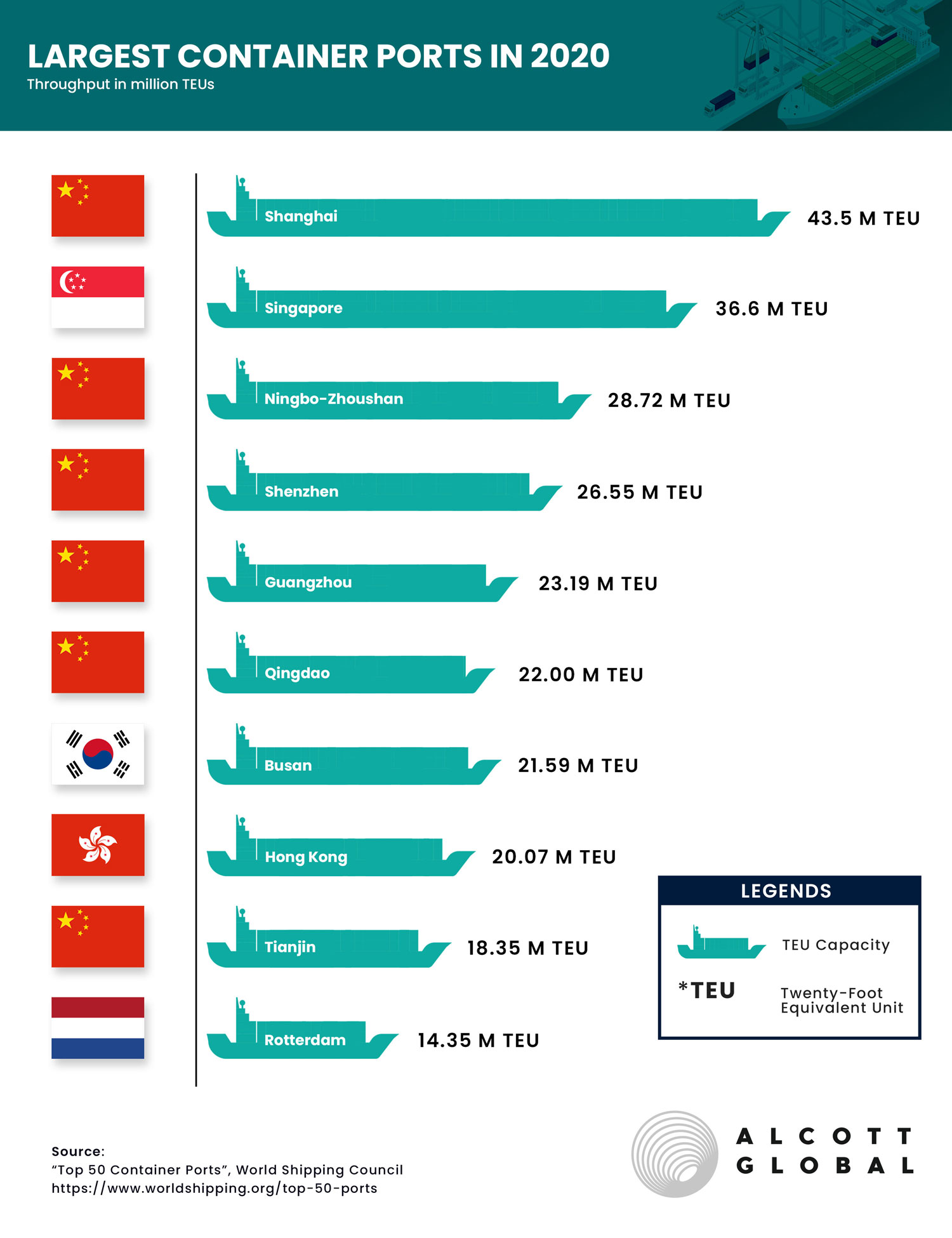 There is no doubt that  2020 will remain in history as the year of major disruptions, brought along by the pandemic. From lockdowns happening at different times in different parts of the world, to e-commerce boom and increasing demand, propagating into container availability difficulties, significant surges in the cost of containers, and record-high new orders for container vessels.
In the past few years, the top 10 of the world's largest container ports have largely been occupied by Chinese ports and the only port outside Asia that made it to the top 10 is the port of Rotterdam, in the Netherlands. 2020 has seen the same ports in the top 10, as in 2019, and Busan was demoted to 7th place by Qingdao, according to World Shipping Council data.
For years, Singapore was the largest seaport in the world, settling for the 2nd place since Shanghai became the world's largest and busiest container port in 2010. According to Statista, over a quarter of China's annual import and export trade goes through Shanghai International Port, a majority state-owned firm and comprises a deep-sea port (East China Sea) and Yangtze river ports, also making the river a viable maritime shipping channel.
In 2020, Shanghai port handled over 43 million TEUs, increasing its container turnover by 17 percent compared to 4 years before, in 2016.
Manufacturers, suppliers, and buyers across all industries rely on container shipping services for importing and exporting their freight. Overall there was a 2% increase in the container turnover by the top 10 largest ports in the world, with increasing container turnovers in China and Hong Kong.
With the estimated increase of 6% in the fleet capacity, over the coming years, based on the orders placed, the total throughput is expected to increase. Will Shanghai manage to keep its ranking?
More infographics can be found here.